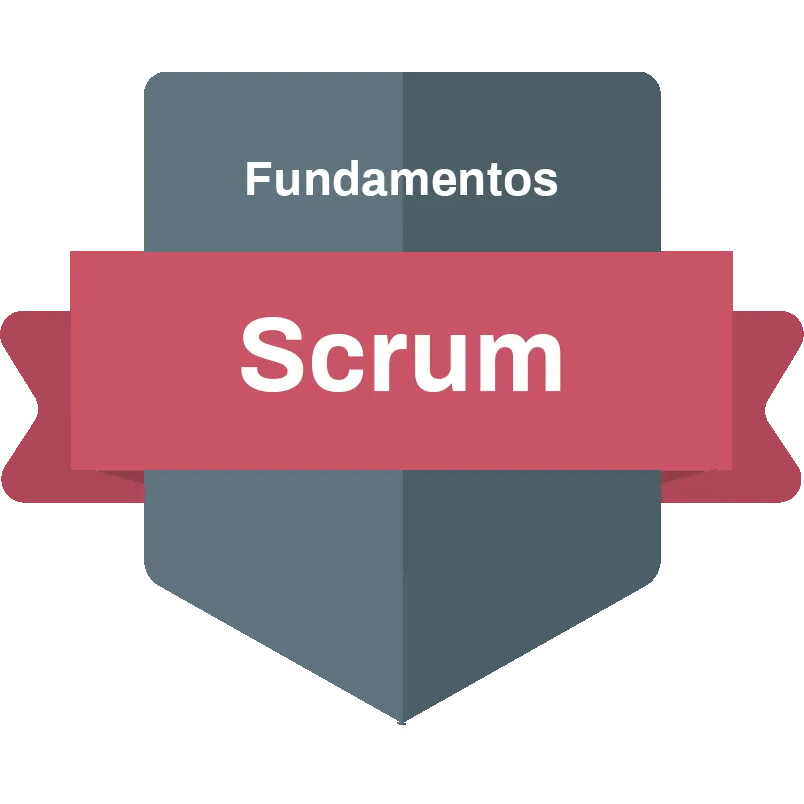 Scrum Foundations
Free Scrum course with certificate. Self-paced learning.
Introductory virtual course aligned to the latest version of the official Scrum guide, and thoughtfully designed so that you have what you need to know in a simple way. Trainer Martin Alaimo holds the four highest certifications in the industry: CST, CEC, CAL Educator & Path to CSP Educator.
What will you learn?
The Scrum definition, how it works, and the philosophy behind the Agile Manifesto and Scrum.
What do the Scrum Master, the Product Owner and Developers do? We will go through their responsibilities to better understand the Scrum Team functioning. Cross-functional and self-managed teams. Agile teams' ideal size.
What is a Sprint, and how is it like to work in interations (Sprints)? The goals and activities for each of the other events (meetings): Sprint Planning, Daily Scrum, Sprint Review, and Sprint Retrospective.
The three Scrum artifacts and their main attributes: the Product Backlog, the Sprint Backlog, and the Product Increment. Product Backlog Items (PBIs) and their order. The relationship between the Product Backlog and the product objective. The connection between the Sprint Backlog and the Sprint Goal. How the Product Increment and Definition of Done (DoD) align. Product Backlog Refinement.
What is this Scrum foundations crash course about?
The Scrum Agile framework enables emerging practices in complex domains (such as building innovative products). It is not a comprehensive process, much less a methodology. Scrum promotes a relational and iterative workflow of inspection and adaptation to establish practices and procedures rather than outlining in detail how tasks should be performed. In complex environments, there are no best or promising practices. The Team (comprised of the Scrum Master, the Scrum Product Owner, and Developers) will choose the best solution for every case, thanks to its learning and sef-managing skills.


When you register to this online foundation Scrum course, you will get:
First-hand knowledge from one of the most experienced trainers. You will be able to safely take your first steps in Scrum.
Understanding of all Scrum components (values and principles, Team designing, events, and artifacts). Above all, you will know how it feels to perform in Sprints, and to favor adaptation and continuous learning to achieve deliveries of greater value to your client.
Scrum foundations certificate of course completion.
About the Instructor
Martin Alaimo
A dedicated consultant in business agility and digital product creation.
He's been working with agility since 2004 and guiding organizations since 2009. He's supported over 6,000 professionals in learning and developing skills for product creation and adopting cutting-edge methods.
In 2022, he founded Disruption Factory, an entity that assesses and certifies high-standard skills supported by decision-making processes.
Martin's approach is practical and tailored to the situation, while his teaching style is immersive, offering novel hands-on experiences that facilitate rapid learning.
He has published 5 books and spoken at over 30 conferences across Latin America and the United States.
After successfully completing this Scrum Course
You will understand the reason this framework is so widely used across industries and the factors leading to Agility.
You will be familiar with Scrum and the Agile Manifesto's principles and values, as well as how to put them into use.
You will get to know the responsibilities and expectations of each of the Scrum Team members (Developers, Scrum Product Owner, and Scrum Master), and what do they do on a daily basis.
You will understand the key features of the four Scrum meetings (events): Sprint Planning, Daily Scrum, Sprint Review, and Sprint Retrospective.
You will learn the reason behind every Scrum Event and how the workflow occurs within each Sprint, from the very beginning of the cycle at the Sprint Planning to the Retrospective Meeting.
You will understand each Artifact and their distinctive role as work organizers and information radiators, and how they help achieve successful results in building products.
Testimonials
Matias Autalan
Scrum Foundations
I really enjoyed this course. Thank you for sharing all the Scrum basics. They are extremely useful for anyone seeking to educate their teams on how to adapt to changing environments.
jessica lorena martinez guanga
Scrum Foundations
Venia sin entender algunas cosas que suelen nombrar en mi trabajo y me llevo muchísima información para seguir aprendiendo, gracias!
Rosario Fernandez , Buenos Aires


Scrum Foundations
Very substantial, clear, and useful. It presents Scrum in a simple but very valuable way and helps you take your first steps into this framework!
Felipe Falcone
Scrum Foundations
Super clear and a great way to enter the world of agile and SCRUM methodologies and choose which path to explore ... Thank you!
Mariana Literowski
Scrum Foundations
The course is super helpful if you want to begin to understand what Scrum is. It is very clear and has short videos that make the course easy to follow all the way to the end.
Jesús Arce
Scrum Foundations
Our participants work at...