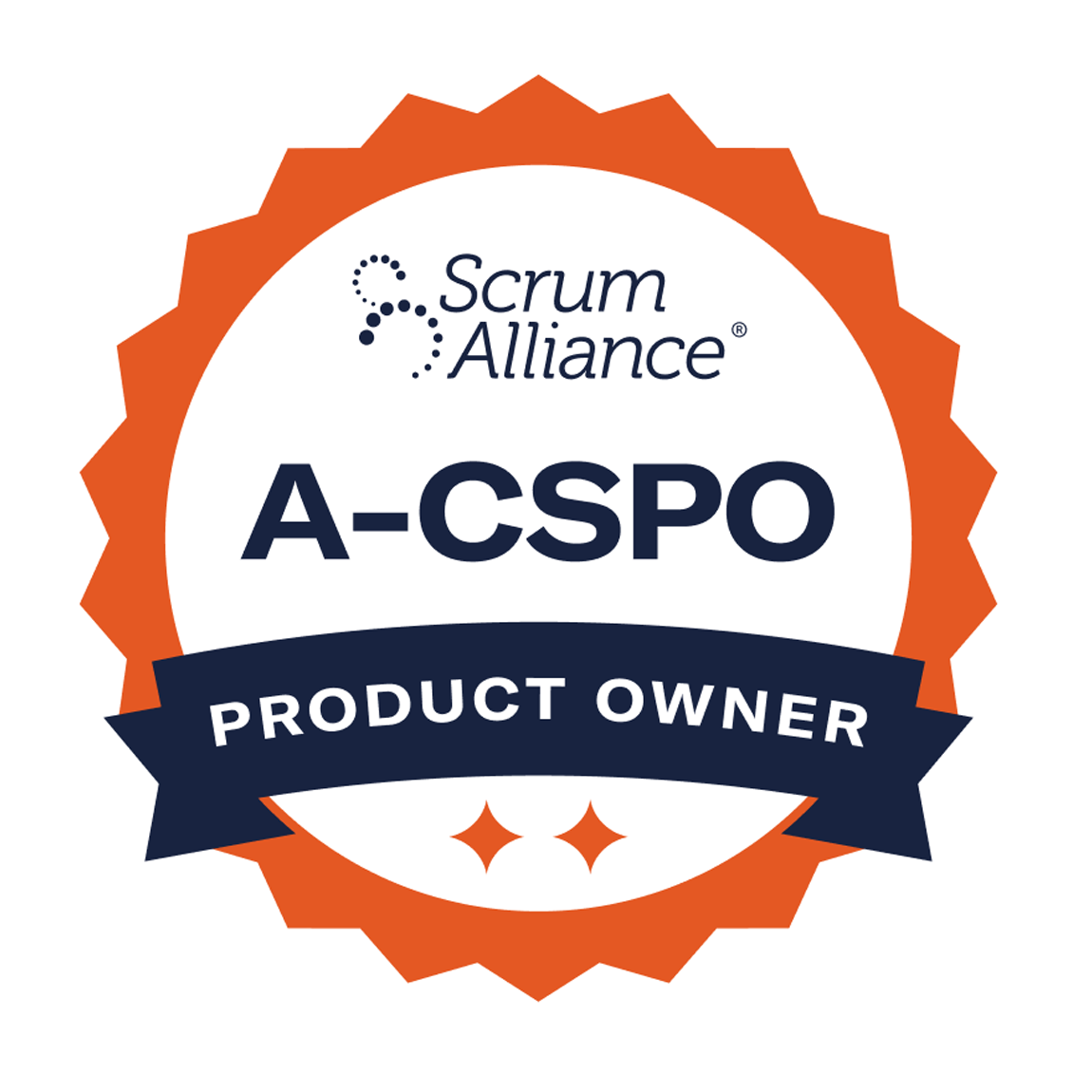 Advanced Certified Scrum Product Owner (A-CSPO)
Certification course endorsed by Scrum Alliance and specially designed to boost your career in Agile Product Management. Facilitated by Martin Alaimo, the only Spanish-speaking professional who holds the four most prestigious certifications in the Agile industry.
Take the Advanced Certified Scrum Product Owner (A-CSPO) program and position yourself at the top of the field.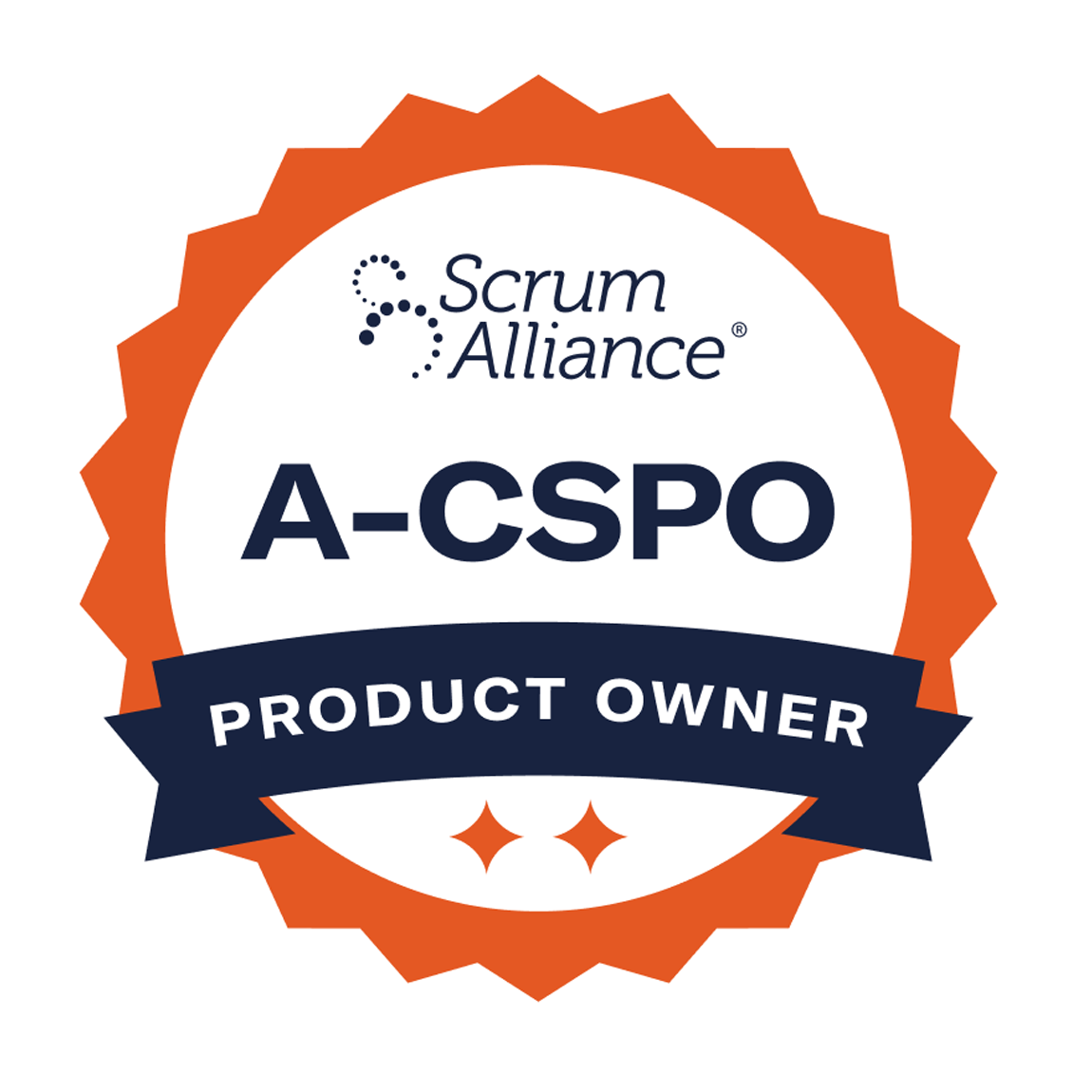 What will you learn on the Advanced Certified Scrum Product Owner (A-CSPO) course?
You will learn Customer Research and approaches to bring teams and customers closer.
How to develop and validate sound hypotheses about product functionalities and your customers' use of them.
You'll differentiate outputs from outcomes as a clever means to create outstanding products.
Advanced Product Backlog refinement techniques.
Program
1. Core Competencies & Stakeholders
In our first class, we will analyze the Product Owner profile as it relates to the competencies of Agile Product Management. I will focus on the relationship with stakeholders and how to manage their interests. I will teach you techniques that will help you facilitate meetings so that you can help stakeholders negotiate opposing interests and make better decisions.
2. Interactions with Developers
In our second class, we will learn how to interact with Developers. I will show the different practical techniques that you must know and how to manage product development on scale where you encounter multiple teams.
3. Customer Research
We all agree that you cannot start designing a product or service without first understanding what your users really want, right? Therefore, in our fourth meeting, we are going to delve into customer research practices so that you can design a product that your customers love.
4. Product Discovery
Steve Jobs once said 'Some people say: Give customers what they want. However, this is not my approach. My job is to find out what customers are going to want before they know it... People do not know what they want until you show it to them.' During our fifth meeting, I will introduce you to Product Discovery techniques that will help you identify the appropriate product to develop.
5. Hypothesis and Validated Learning
You need to doubt your assumptions and view your proposals as hypotheses, especially in the development of new products. This discipline is plagued with cognitive biases and if you are not aware of them, they can play very dirty tricks on you. You are not leading projects but rather, experiments and in this meeting, I will teach you how to do those validations.
6. Defining Value and Outcomes
One of the biggest challenges when switching from product management to agile product management is to shift the focus from delivering features to delivering value. But, what does value mean? How can you measure it? Why is this approach change so critical? All of this will be covered in our sixth meeting.
7. Purpose and Strategy
Creating and evolving a product requires an immense effort for everyone involved. All that effort without a North and motivation ends up stressing everyone. Establishing a purpose (or a vision) should be the starting point of any product initiative but it is overlooked often. In this meeting, I will teach you how to establish a purpose and develop a strategic map that stems from that vision.
8. Advanced Product Backlog
At the end of the course, we will see different techniques for organizing/ordering/prioritizing, and refining the Product Backlog. This will be the 'cherry on top' and your last step towards certification.
How do I get certified as Advanced Scrum Product Owner?
1. Register now
Register now for the next Advanced Certified Scrum Product Owner (A-CSPO) training course.
2. Participate
Actively participate during the 8 weeks of the program.
3. Achieve the Goals
Achieve the program goals and earn the Advanced Certified Scrum Product Owner (A-CSPO) certification from the Scrum Alliance.
Let's picture for a second the following scenario
Right in front of you lies the opportunity of a lifetime to create a product that can blow your users' minds off. However, the outlook does not look too promising.

Your stakeholders have opposing interests, so you will undoubtedly have to facilitate challenging meetings to help stakeholders make the best decisions without pulling each other's hair out/throwing things at each other.

On the other hand, you have the developers. They talk about technical debt and an infinite amount of engineering techniques that guarantee a robust product. However, they talk so technically that it sounds like a foreign language to you.

At the same time, your most important responsibility is none of those mentioned above; instead, your primary focus should be the end-user. You are the one that represents the customer/client/user. You must put their interests above all else and make sure that the outcome of all the work to be done indeed solves end-users' most profound issues.


On the way, you will have to identify typical cognitive biases, conduct consumer research, almost to the point of being able to read your customers' minds, develop hypotheses, and put into practice different techniques to validate them.

And the journey does not end there. If everything goes as expected, you are likely to lead a product at scale, where multiple teams work simultaneously. Which will require an advanced degree of knowledge about organizational structures and coordination of multiple agile teams.

Not even the best Product Owners can do this instinctively. They need to learn how to manage stakeholders, interact with developers, facilitate meetings, empathize with users, use design thinking approaches, develop and validate hypotheses, and lead large-scale product development.

These new skills are waiting for you in the Advanced Certified Scrum Product Owner (A-CSPO) program.

Sign up today and start boosting your career right away.
What do you get when you register for the Advanced Scrum Product Owner Certification?
A Step-by-step Plan


A complete step-by-step learning plan that will show you how to build your Advanced Product Owner profile.
Course Recording
Access to the course recording
🎥 after its completion, so you can have it for consultation and reference
✅ Yes, you read that right:
we record the course

and make it available
so you can replay it as many times as you want!
Online Campus


A learning platform with material that you can consult without a time limit.
Digital Book 'Scrum and more...'


To use as a reference during the course and after finishing it 📚.
International Recognition


The most recognized Advanced Product Owner certification in the industry 🥇.
Hikers Network Community
Access to the
Hikers community
to share experiences with other Product Owners.
32 Miles & PDUs


Miles that you can later exchange for discounts in other of our courses and PDUs to accredit in the PMI (Project management Institute) and maintain your certifications.
Advanced Certified Scrum Product Owner (A-CSPO)
A 2-month online certification program that will turn you into an Advanced Product Owner
8 weeks of learning
4hs weekly meetings
Workload: aprox. 48 hours (6 hours per week, including weekly meetings)
Upcoming Dates
02 MARZO AL 27 ABRIL
Every Thursday
4:00 pm Miami //
2023-03-02T21:00:00+00:00
USD 1487.-
Didn't find the dates you're looking for?
Didn't find the dates you're looking for?
Upon completion of this Scrum Alliance Advanced Product Owner certification course
You will identify the competencies and beliefs necessary to make it as a Product Owner, going beyond the basics and entering the world of strategy and outcome metrics.
You will know how to deal with Stakeholders. You will be able to negotiate, facilitate meetings, and help them make the best decisions and thus, stop simply 'doing what they ask you to'.
You will be aware of the fundamental technical aspects of product development so that you can understand and talk with developers/ engineers so it no longer seems that they speak a different language ​​and you can reach better buy-in faster.
You will know how to handle yourself in environments where agility is applied at scale. You will be capable of managing products built by multiple teams working simultaneously.
You will be able to differentiate tactics from product strategy. You will understand how to define the purpose of a product and steer it with a strategy to achieve it.
You will identify the differences with plans and roadmaps and how to communicate them to the Stakeholders. You will also know how to differentiate strategic communication, objectives, and tactics, from product features.
You will put Product Discovery techniques into practice, which will allow you to quickly separate good ideas from bad ones. Thus, increasing the probability that your products not only solve your customers' or users' most important problems but also create products that will blow their minds.
You will be able to identify the different cognitive biases in the world of Agile Product Management and you will have the tools to mitigate them.
4 advantages to taking this course with Martin Alaimo
You'll learn from a renowned author of 5 books on Agility and 100+ Google Scholar citations who has trained over 6,000 professionals since 2012.
Martin Alaimo holds four of the industry's most prestigious certifications: Certified Scrum Trainer (CST) since 2012, Certified Enterprise Coach (CEC) since 2010, Certified Team Coach (CTC) since 2010, Certified Agile Leadership Educator (CAL Educator) since 2015, and Path to CSP Educator since 2017, which grants you an expert trainer in Agility.
His thinking is situational and pragmatic, based on over 15 years of experience leading organizational evolutions.
His teaching style is immersive, with a fresh content approach that promotes quick learning.
Other Courses in Agile Product Management Specialization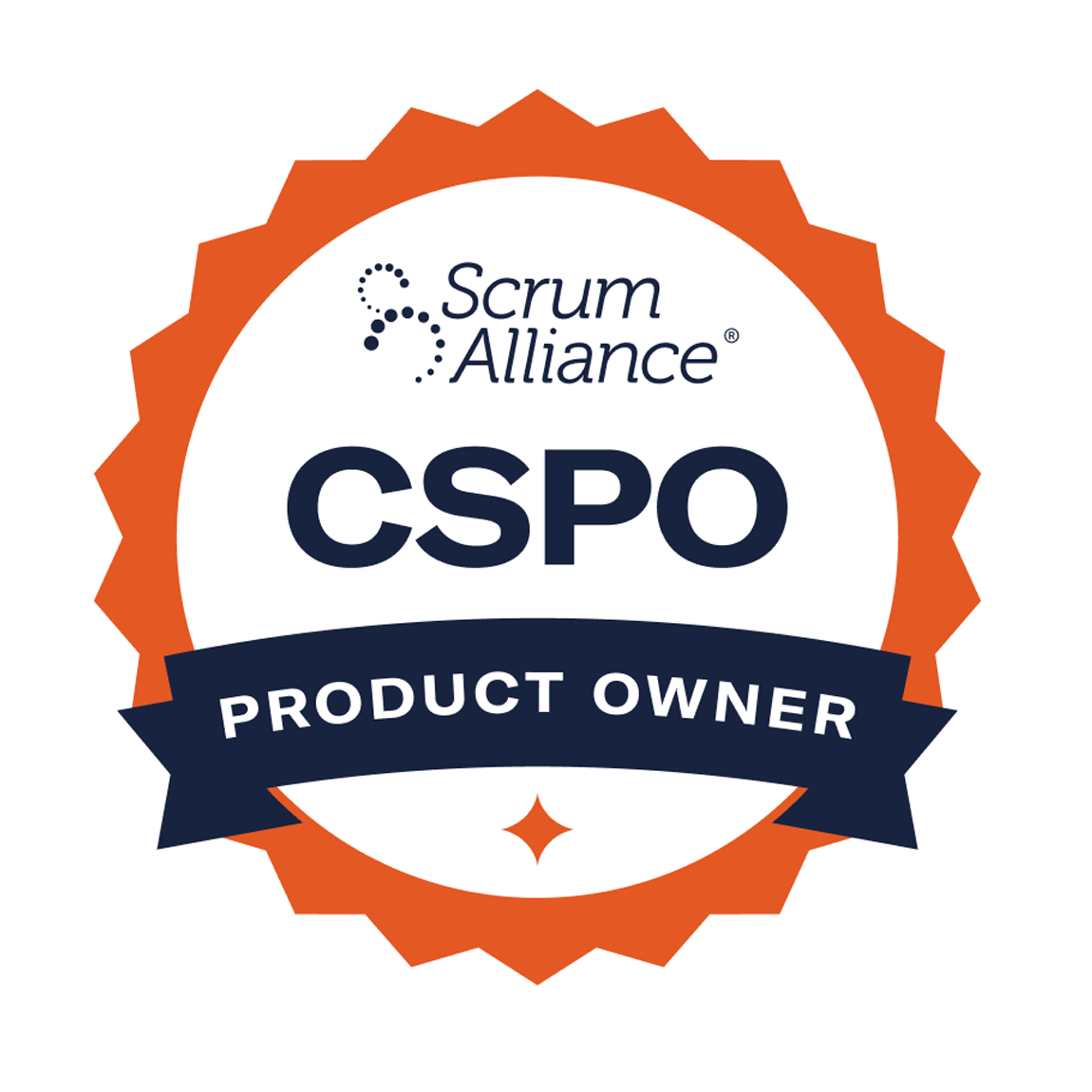 The course designed with everything you need to achieve your Product Owner certification.
Diseña un MVP exitoso y sustentable (con mínima deuda técnica), empoderando a tu equipo y sus resultados. Descubre cómo armar planes adecuados para el desarrollo de experimentos medibles con potencial de crecimiento
Our participants work at...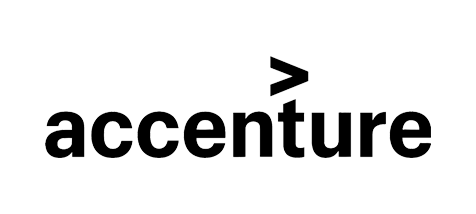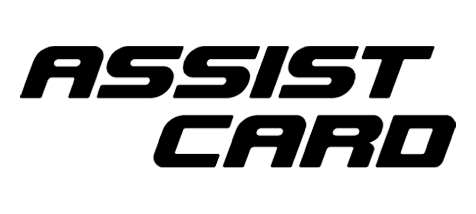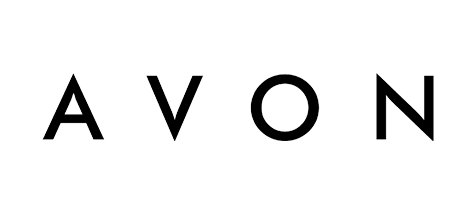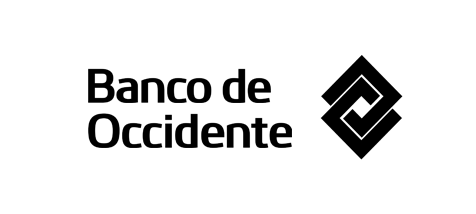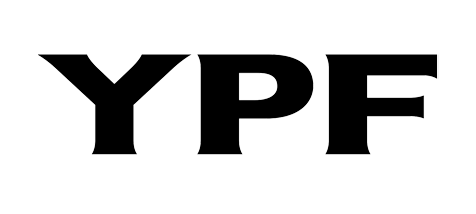 ...and many more 😜
FAQs
What are the prerequisites?
It is necessary that you have basic knowledge of Scrum when entering the program.

ATTENTION: In order to be certified as A-CSPO at the end of the program, it is necessary that 1) have an active Scrum Alliance CSPO certification and 2) that you have at least one year of experience working as a Product Owner in the last five years.
Who grants the certification?
Certification is awarded by the Scrum Alliance.


What if I can't participate in one of the classes?
We record the live classes, so you can watch them later in case of not being able to participate. Anyway, to achieve the certification, you must meet 75% attendance at online classes.
How long is the program?
Two months (8 modules of one week each).
What happens if I don't complete the program within 2 months of starting the program?
You will need to re-enroll and start a new program from scratch.
What are the payment methods for the courses?
You can pay them online with a credit card or Bank Transfer.
How do I register and pay?
You advance from the 'Register' button. You can pay the course online right away. If you are interested in paying by bank transfer or deposit, reach us after registering at hello@alaimolabs.com
Wait List
Leave us your contact details and know straight from the horse's mouth when the next edition is:
Innovate, collaborate and lead pushing the limits
of what is established and what is known until now